"My pregnant wife still has hips," the man remarks, admiring the woman's curvaceous figure despite being pregnant and her buttocks (Watch)
A Nigerian man got many people talking on social media as he expressed shock that his wife still has a very round 'bum' despite being pregnant.
In the video, captioned: "My pregnant wife still has hips, it's catching my attention," the man could be heard asking his wife to turn around so he could see her behind.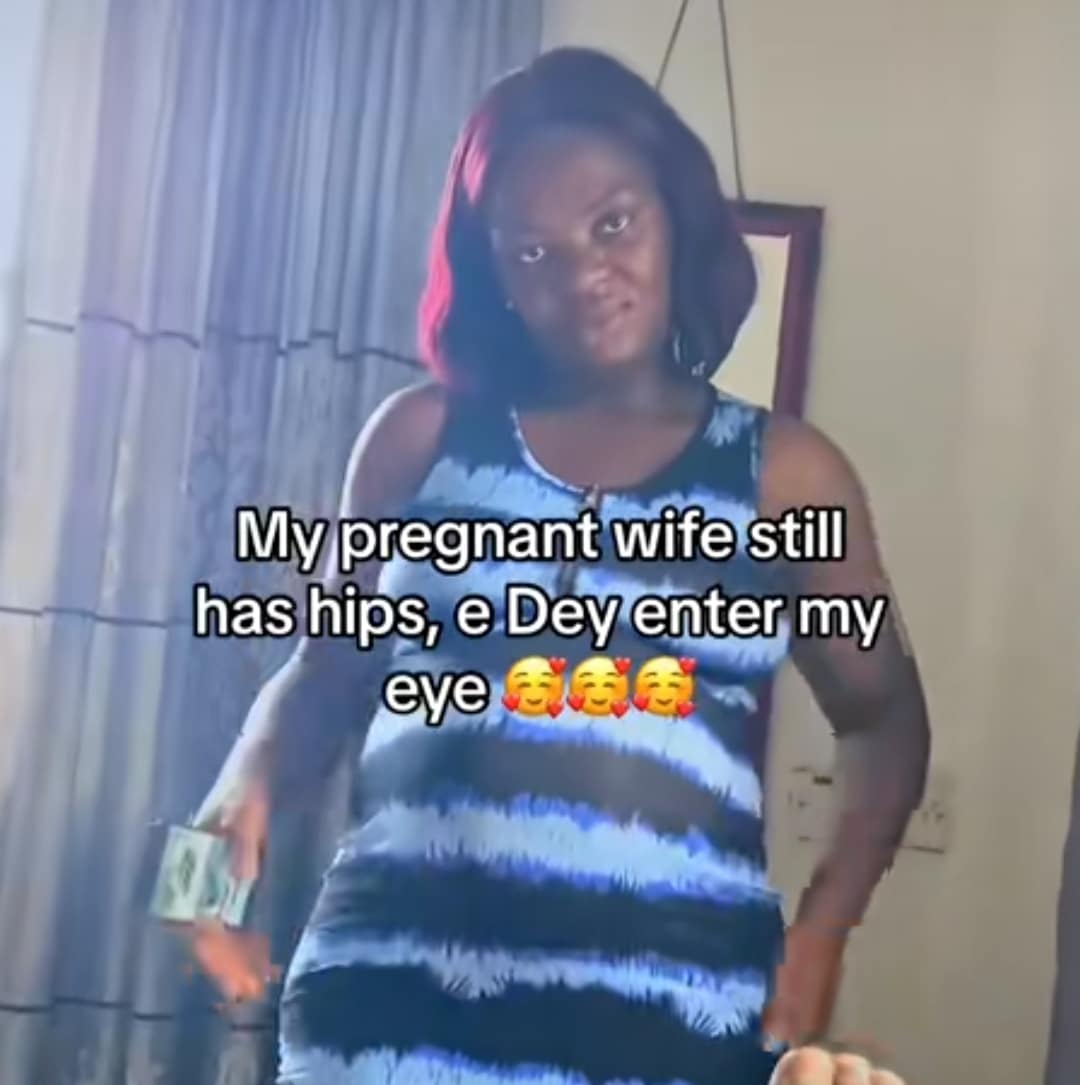 Jokingly, his wife insisted he must pay another set of bride price in the form of a tuber of yam if he wants to see her backside.
Eventually, she agreed and turned around for her husband to see, which further surprised him.
See some reactions below: 
Ibraheem Animashahun: "‎WHERE UNA DAY SEE LOVE ABI NA ME NEVER SERIOUS NIE."
Guzman: "‎Naw she sabi… but e nor dey her eye omo."
mrprestige25: "‎After 360 madam try climb bed we the audience wan watch champions league after that he will go u tubes of yam."
TWEAK GAMING YT: "‎bro is trying to not make us see what he has."
SarahImony: "‎Ha! Mrs AG like bad thing sha."
TheRealJago: "‎Bro is your wife single?"
FIPvisuals: "‎Please born quick make I marry ur daughter."
Purity: "‎As she just bend down my belle just pain me so someone that's heavily pregnant can bend down."
Val: "‎Is this your Pregnant wife single ?..asking for a friend."
WATCH VIDEO: